Interview mit James Atkin (EMF) / english version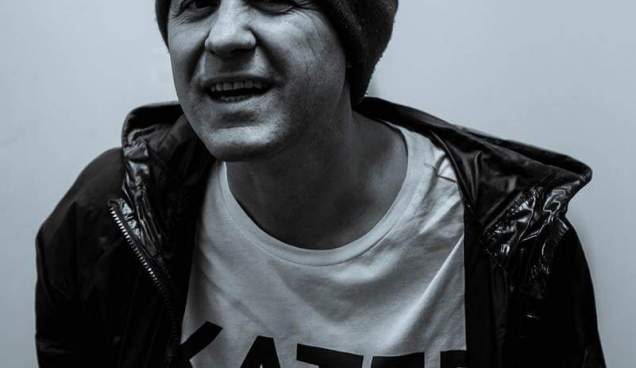 Zu Beginn der 1990er-Jahre war James Atkin ein Superstar. Mit seiner Band EMF verkaufte er mehr als eine Millionen Alben und veröffentlichte mit "Unbelievable" einen Hit, der auch heute noch die Tanzflächen auf der ganzen Welt füllt. 2016 veröffentlicht er sein zweites Soloalbum und feiert mit seinen alten Freunden von EMF den 25. Geburtstag ihres Debütalbums "Schubert Dip".

Crazewire: You will release your second solo album later this year. Tell us something about it. What can we expect from it?
James: I guess a similar vibe to the last album. I haven't gone off and written a mad jazz album or anything. I've hopefully developed my song writing and production skills. It'll be a classic ten track record that is very song based with electronics, guitars and vocals. The album was recorded all at home. It has been mixed and mastered by Martin Whiteman of Lo-Fidelity All-stars fame.
Crazewire: You started a pledge campaign acouple of weeks ago. Only a few days later you "reached the goal". That was quick. Did you expect that?
James: No not at all. It is always so uncertain how these things are going to go. I'm honestly blown away by the response. The pressure is lifted a little now, it's great to know that all the recording and manufacturing costs are covered. It has been useful to be able to offer the extra content that you can do with Pledge Music, particularly the remixes options and production bits. To be honest this is what has funded the majority of the release.
Crazewire: Your wife Rachael is part of your (live) band. How do you feel making music with her?
James: I love it! Rachael and myself live in the middle of nowhere. We have a home studio and rehearsal room in our house. We have a massive 10k sound system and thankfully no neighbors. When we aren't rehearsing we are usually playing tunes by other artists at loud volumes. We have similar music tastes, although she gets a bit board of me playing New Order and Cure records.
Crazewire: Is she involved in the songwriting process, too?

James: Yes very much so. It's important for me to have someone to bounce ideas off. If I get stuck with lyrics or arrangements she will sort it out for me. She seems to find the song writing process very natural and is never short of good ideas.
Crazewire: 25 years ago you started EMF with a couple of friends. With your debut album "Schubert Dip" you went into the charts all over the world and got the chance to see the whole world. How important was that for your progress/development to the musician you are today.
James: I didn't really have a clue what I was doing or what was going on when I was in EMF. I guess I must have learnt something from the experience though. Doing loads of EMF gigs over the years has made me very comfortable on stage I suppose. I spent many years after EMF learning how to make records that sound good. I think I've finally got that bit sorted.
Crazewire: Do you sometimes listen to the old EMF albums?
James: No I never listen to the old records. I've heard them way too much.
Crazewire: Speaking about 25 years. This year you will celebrate "Schubert Dip" with two concerts in the UK (Indie Daze in London and KYTV Festival in Manchester). After your shows in 2012 and the Carter USM Support Shows in 2008 it looks like you can´t stop playing as a band. How does it feel to play these songs with the boys after such a long time?
James: Great! I'm looking forward to hooking up with my old best friends for some new experiences and shenanigans. There is something very special about us getting in the rehearsal room and thrashing out those old tunes.
Crazewire: Are you guys in constant contact with each other?

James: Not as much as I would like sadly.
Crazewire: Will there be other plans for this celebration like a re-release of Schubert Dip?
James: There was talk of it but I'm not sure it will happen. These things take a lot to organize.

Crazewire: In your "normal" life you work as a teacher. What is your intention in teaching young people.
James: Not at all, I kind of fell into it. I started doing a little teaching a few years back, I went off and did a teaching degree, got a job, and here I am now a full on secondary school teacher.
Crazewire: I think most of the kids do not know your music. But did it help that you were a rock star to get their respect?
James: It has taken a long time to work out how to get respect from my pupils at the school I teach at, being a rock star has absolutely nothing to do with it and hasn't helped me one bit. Without sounding to boring it's all to do with classroom management techniques & putting behavioral strategies in place. It's easier being a pop star than a teacher any day. I wish the kids would stop shouting 'Unbelievable' at me when I'm on playground duty.
Crazewire: Thank you, James.
Offizielle Homepage

Video: James Atkin – "Corresponder"